Why do we use Trout?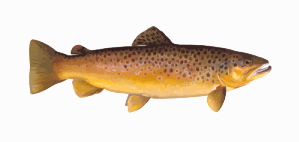 Trout is a great source of high quality protein. Our Grain Free recipe has 30% Freshly Prepared Trout which is highly digestible, palatable and has a high essential amino acid availability.
Benefits
Our Grain Free Trout recipe also contains 11% dried salmon. Fish has a great source of Omega 3 fatty acids such as EPA and DHA. These ingredients are essential for helping support the immune system, ensuring good skin and coat health, as well as having links to anti-inflammatory properties which can aid the skin, joints and heart health.
Click Here to view our Grain Free with Trout range.