DPD & what3words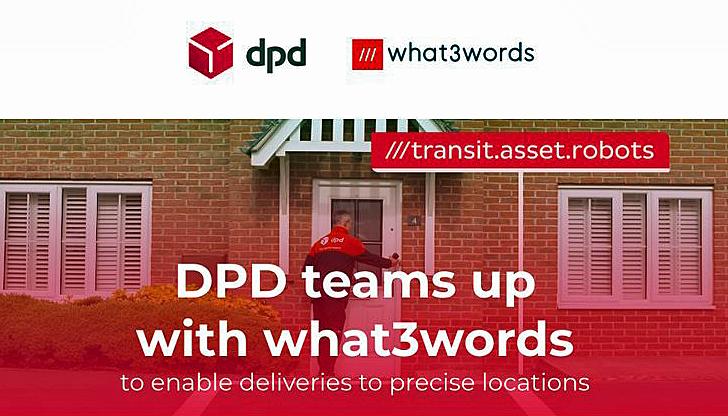 DPD is now using innovative addressing technology company, what3words, to enable deliveries to precise locations within a three-metre square anywhere in the UK.
From Friday 25th February 2022, you can add your what3words address in the Delivery Preferences section of the DPD app. With precise what3words addresses, drivers know they will arrive at the exact building entrance, doorstep, or tucked away side passage specified by the customer.
Deliveries can be frustrating in some UK locations. Addresses aren't always accurate, postcodes often cover broad areas, and access to some buildings may not always be clear. And for new builds, it can take up to six months for the address to be registered.
what3words is revolutionising the way we communicate location. It has divided the world into 3m x 3m squares and given each square a unique combination of three words. It's an easy way to find, share and navigate to precise locations, anywhere in the world. For example, ///bands.villa.swung will take you to a precise 3 metre square on Primrose Hill with a panoramic view of London.
Using the free DPD app you can now discover and save your exact drop-off what3words address using the map and grid overlay in your DPD app profile (click on the settings icon). It will mean more reliable deliveries and more accurate ETAs for customers in certain locations. The initiative will also help reduce the need for you to provide additional directions or having to pick up a parcel from a neighbour, because your driver couldn't find you on their first attempt.
**PLEASE NOTE** - to use this service, you must download the free DPD app from your app store. This ensures your what3words are visible to the driver on their hand held device. Additional delivery details we input are unfortunately only printed on your parcel's label, and are occasionally missed.