Delivery Information
All orders received before 3pm (Mon-Fri) will be dispatched the same day.
We ship with DPD and on the morning of your delivery they will send a text or
email with your 1 hour delivery slot. Click here to watch DPD's delivery service
Zone [1] England, Wales and Scotland
(excluding postcodes below)
FREE Next Working Day*
Zone [2] Scotland AB30-35, AB41-54, G83
FREE 2 Day Service*
Zone [3] Scotland AB36-38, AB55-56,
FK17-21, HS1-9, all IV, KA27-28,
all KW, PA20-99, PH15-99, all ZE
2 Day Service* £4.90 for 1st item
Zone [4] Northern Ireland & Isle of Man
2 Day Service* £4.95 per item
Zone [S] SATURDAY DELIVERY
only available as per zone [1]
£4.99 per order
BELGIUM, FRANCE, GERMANY, IRELAND, LUXEMBOURG & NETHERLANDS
1 - 4 Day Service* £5.00per item
*Delivery excludes Weekends and Bank Holidays.
[Please choose your zone at the checkout to avoid any shipping delay]
__________________________________________________________________________________
Small *Add-on* Items
All our *Add-on* items are priced to be shipped with a green stickered item.
Our courier will allow up to 30kg per box so if you purchase a green stickered item that weighs say 20kg, there is space left for 10kg of *Add-on* items.
This is a way for you to save money when buying smaller items and still have them delivered next working day!

If you wish to buy just a selection of our *Add-on* items we have a shipping box which enables this. Click here to view or add this to your basket.
[Maximum weight allowed per box is 30kg including *Add-on* items]
_________________________________________________________________________________

Delivery tracking with a predicted 1 hour delivery time slot will be sent by email or by text if you enter a mobile number at the checkout. Click here to watch DPD's delivery service.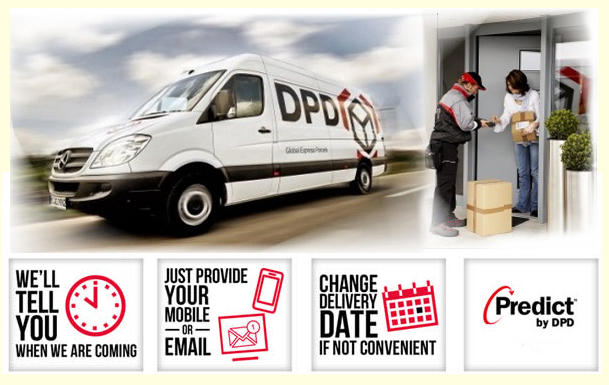 ADVERSE WEATHER DISRUPTIONS click here for a status in your area.