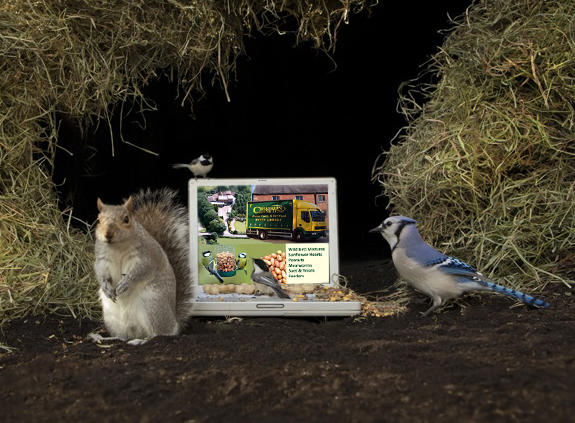 Hi and a big warm welcome from our first ever blog at Croston Corn Mill!!
Here at CCM HQ it may be summer (not that you would always believe it from the weather) but we are busier than ever making, developing and processing a wide range of feeds for our flying friends (along with our furry, hairy, four pawed and hoofed ones).
Lots of our customers are telling us that the wild birds visiting their gardens are hungrier than ever and they are enjoying a wide range of foods from our own wild bird mixes, sunflower hearts, peanuts, suet pellets, balls and blocks and the very tasty mealworms (so the birds say!).
There's lots of new houses being built in our surrounding areas which may be great for us humans but not so much for our wildlife as it means there's less natural habitat for them and less food - so not only are you playing an important part of sustaining the eco structure of your local area by feeding our winged friends but who wouldn't enjoy watching all the lovely species of wild birds coming to visit our gardens to say hello!
Another big fan of our mealworms and suet pellets are the hedgehogs who are currently trying their best to eat, eat and eat some more to prepare themselves for hibernation around November time until mid-March. These spiky critters need all the help they can get to boost their weight over the next couple of months so they stand a better chance of surviving the winter - what better way of helping them out than putting down some yummy food for them to enjoy. We also now stock a range of hedgehog houses so if you wanted to give your spiky visitors a cosy and safe residence for the colder months why not give us a call or bob into see what we have.
We have linked with the charity Chorley Hedgehog Rescue who do an amazing job nursing back to health sick, weak and injured hedgehogs. Jeanette who runs the charity is dealing with such a high number or poorly hedgehogs and hoglets she is desperate for donations of food, old newspapers and blankets or simply volunteer your time to help with cleaning out, tip runs and hedgehog health checks - visit her facebook page for more information or alternatively donations can be dropped off/purchased at the Corn Mill and we will drop them off for you https://www.facebook.com/snjswildliferescue/
As you know you can visit our shop here on the edge of the beautiful village of Croston in Lancashire or simply order items online via or shop www.thecornmill.com where if you place your order by 3pm it will be delivered direct to your door by our very efficient couriers DPD the next working day
CCM NEWS UPDATE - we have a NEW wild bird mix curently in development here at CCM HQ meaning the birds will enjoy visiting your garden more than ever so WATCH THIS SPACE :-)